Crypto has been in the headlines due to the fall of FTX, which has increased the amount of attention given to crypto-cyber news. Recently, some of the biggest names in the cryptocurrency business mysteriously passed away.
Conspiracy theories and requests for explanations have erupted on social media in response to news of the incredible and unexpected death.
The tragic death of Russian businessman Vyacheslav Taran
The most recent fatality in a series of tragedies that have remained unsolved is the death of russian businessman Vyacheslav Taran, who perished in a mysterious helicopter crash in Monaco. Taran is the third bitcoin entrepreneur to have passed away suddenly in recent months. His helicopter crashed near Villefranche-sur-Mer, France, a tourist resort, after taking off from Lausanne, Switzerland, killing 53-year-old Taran and the 35-year-old French pilot who flew with him.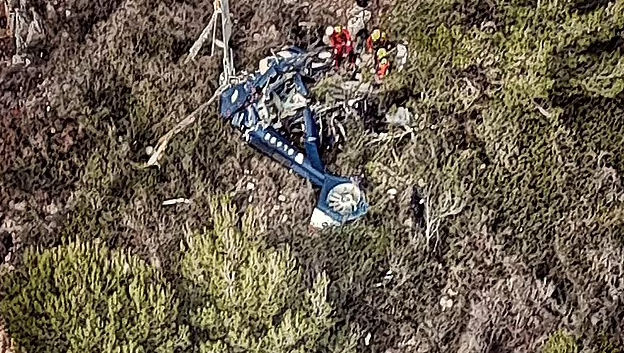 Taran is a co-founder of the successful and turbulent trading and investing platforms Libertex and Forex Club. In 2018, accusations of investor fraud against Forex Club first arose. Regardless of the fact that Taran's success in his profession was marred by a financial scandal, users of social media argued that his demise was not a mere coincidence. 
In fact, it seems that this crash took place in excellent weather and following the reported last-minute cancellation of the flight by another passenger, raising questions about possible foul play. A third party's involvement cannot be ruled out due to these factors, according to the deputy prosecutor from Nice who visited the scene. 
Russian billionaire, 53, is killed in helicopter crash near Monaco in latest crypto mystery death – 'after another passenger cancelled at the last minute'
Vyacheslav Taran, 53, died after the helicopter he was travelling in crashed near the resort town of pic.twitter.com/LwGX089ttM

— MassiVeMaC (@SchengenStory) November 29, 2022
According to The Daily Mail, Taran is a billionaire crypto entrepreneur with possible connections to the "Russian Foreign Intelligence Service," as claimed by the Ukrainian news agency UNIAN without any supporting documentation. 
Crypto billionaire passed away while asleep
Tiantian Kullander, a 30 year old co-founder of Singapore's trading platform for virtual currencies known as Amber Group, which just had its value estimated at $3 billion. According to the firm, Kullander passed away on November 23 in his sleep.
In 2017, he co-founded Amber with a group of financial industry insiders, notably ex-employees of Morgan Stanley and Goldman Sachs Group Inc., and was a key player in the company's explosive growth, which involved raising an extra $100 million in capital. 
Kullander developed Amber into a multibillion-dollar financial unicorn. Not only that, he also held a position on the Fanatic board of directors, an e-sports organization. The only thing that could be established was that Kullander passed away while asleep; no more details were provided.
Nikolai Mushegian's sudden death and conspiracy theories
Just hours after tweeting that he believed Israeli and American security agencies were planning to murder him, Nikolai Mushegian, the co-founder of MakerDAO, a crypto lending network, was apparently discovered dead in a lake in Puerto Rico. Given that the young millionaire had a history of mental health problems, his family did not suspect foul play, Brock Pierce, his good friend, told the New York Post.
Nevertheless, a few of his friends and coworkers have accepted the unproven claims that his death was strange. Conspiracy theories have been spread online and among the tiny but close-knit Puerto Rican crypto community as a result of the news of Mushegian's passing, his final tweet, and other depressing posts about battling "bad people."
CIA and Mossad and pedo elite are running some kind of sex trafficking entrapment blackmail ring out of Puerto Rico and caribbean islands. They are going to frame me with a laptop planted by my ex gf who was a spy. They will torture me to death.

— ☀️☀️☀️☀️☀️☀️☀️☀️☀️☀️☀️☀️☀️☀️☀️☀️☀️☀️☀️☀️☀️☀️☀️☀️ (@delete_shitcoin) October 28, 2022
Mushegian tweeted before he was found dead in the lake. As much as some have moved on with all the hustle and bustle of the Yuletide season, many individuals are still perplexed and wondering what all of this means for the crypto business, which is notoriously unpredictable.